If like me you have the 90ps version of the 1.6 TDCI engine you might of noticed you haven't got an engine cover.
This may bother you, it may not. It bothered me! So I did some research about the engine covers ford use on other models and came up with this.
The engine is almost the same as the one they use in the MK2 Focus and C-Max therefore the engine cover is almost the same.
Items you will need:
MK2 Focus/C-Max engine cover
1 x 75mm hex head bolt and nut
1 x 15mm washer
1x 13mm blanking grommet
Tools:
1 x 8mm socket
1 x 10mm socket
You're engine should look like this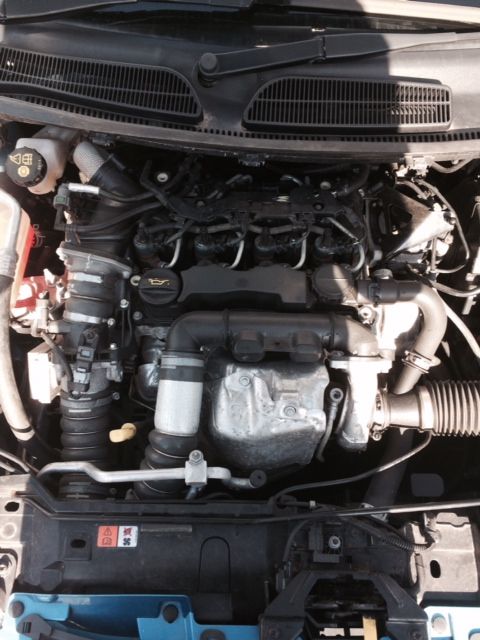 First thing to do is make sure you have the correct engine cover!
Which is this one. Make sure it has the groves down the sides and along the top.
Next you need to remove this bolt using an 8mm socket:
It's just to the left of the oil filler cap.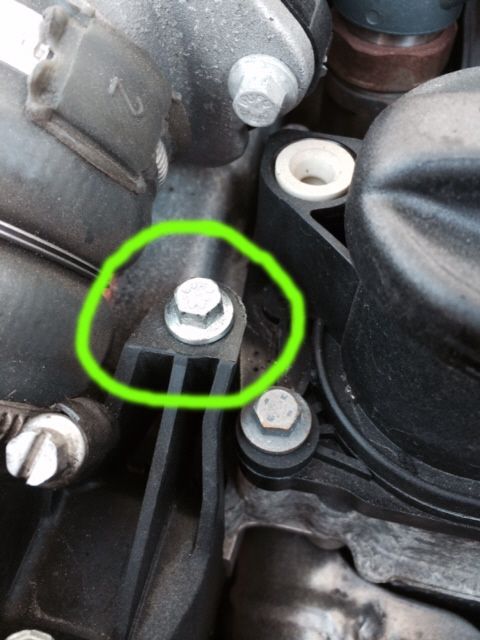 Now you will need to fill the hole on the right of the cover with a grommet, if you can find one that fits it directly use that, if you can't; use a drill piece to make the hole slightly bigger so you can fit one in:
Next you will need to fix the 75mm bolt, washer and nut to the other hole on the left of the cover.
Tighten the nut all the way up then loosen it a few turns so it acts as a spacer.
Now all you need to do is put the cover on!
Line it up using the cover mount on the right of the engine and pushing the rubber grommet on the underside of the cover on to the mount. Also line up the bolt in to its hole.
Tighten up the bolt as much until you think it's tight enough using a 10mm socket.
Your engine should now look like this!
Hope this guide helps! It's very simple to do, it should take not longer than 30 mins and costs around £35 if you can find an engine cover on eBay.
It makes a huge improvement on how the engine looks! I also painted the TDCI using model paint just to make it look a little nicer.